Readers like you help support Android Police. When you make a purchase using links on our site, we may earn an affiliate commission. Read More.
Back in 2021, after years of stagnation, Samsung and Google jointly kicked off a sort of relaunch of Wear OS with the Galaxy Watch 4 and Galaxy Watch 4 Classic. The watches were both Samsung's first to run on Wear OS and the first watches from any manufacturer to feature the redesigned Wear OS 3. With great performance and exciting new software, the wearables were a hit.
Samsung beat everybody else to the punch again this year: the new Galaxy Watch 6 and Watch 6 Classic are the first watches to launch with Wear OS 4. The 6 Classic also marks the return of the rotating bezel, a Samsung hallmark and a fun and intuitive way to navigate the watch's UI that was absent in last year's models. Bezel aside, the Galaxy Watch 6 Classic is a pretty mild upgrade from last year's Watch 5 series — but if you're buying your first Wear OS watch or upgrading from a model that's a few years old, the 6 Classic is absolutely one of the best you can get today.
Source: Samsung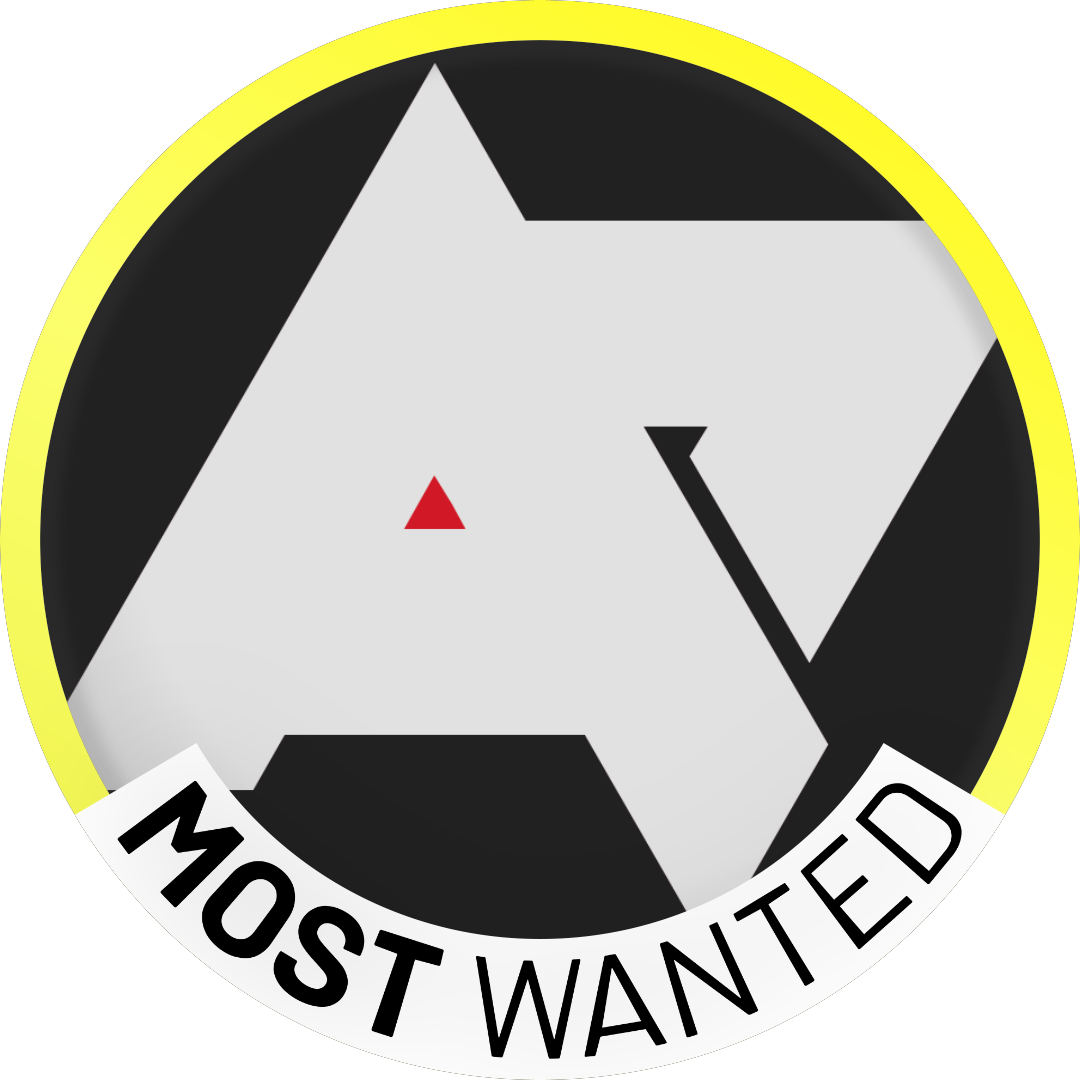 Samsung Galaxy Watch 6 Classic
The Samsung Galaxy Watch 6 Classic is one of the first watches running Wear OS 4 out of the box. With great performance and battery life, plus the clicky rotating bezel that longtime fans missed in the Watch 5 series, there's a lot to like here.
Battery Life

30 hours with Always On Display, 40 hours without

Lens Material

Sapphire Crystal

Display

43mm: 1.3-inch 432 x 432 Super AMOLED, Always On Display; 47mm 1.5-inch 480 x 480 Super AMOLED Always On Display

CPU

Exynos W930 Dual-Core 1.4GHz

Battery

43mm: 300mAh 47mm: 425mAh

Connectivity

LTE6, Bluetooth 5.3, Wi-Fi 2.4+5GHz, NFC

Durability

5ATM + IP68 / MIL-STD-810H

Software

Wear OS 4 / One UI 5 Watch

Health sensors

Samsung BioActive Sensor, Temperature Sensor, Accelerometer, Barometer, Gyro Sensor, Geomagnetic Sensor, Light Sensor, 3D Hall Sensor

Price

43mm: $400 47mm: $430

Strap

Hybrid Eco-Leather Band

Weight

43mm: 52g 47mm: 59g
Pros
Strong performance
Long battery life, especially in the 47mm model
High-quality display
The rotating bezel is back!
Cons
Significantly more expensive than the Galaxy Watch 6
Limited real-world improvements from last gen (again)
Price and availability
The Samsung Galaxy Watch 6 Classic is available in 43mm and 47mm sizes; the 43mm version starts at $400, and the 47mm goes for $430. Both sizes are available in either black or silver, and adding LTE connectivity to either watch adds $50 to the price tag.
The Watch 6 Classic is available now from all the usual places — Samsung, Amazon, Best Buy, and others.
Design and hardware
The rotating bezel is back: after last year's Galaxy Watch 5 series ditched the fan-favorite feature on the ruggedized Galaxy Watch 5 Pro, this year's lineup brings back the proper Classic form factor, clicky bezel and all. Overall, the new Watch 6 Classic looks a lot like the Galaxy Watch 4 Classic from 2021. There are differences, but they're minor: the Watch 6 Classic is slightly larger — 43 and 47mm to the Watch 4 Classic's 42 and 46 — and its bezels are just a bit narrower, which allows for slightly bigger screens in both sizes.
With a 1.5" display, the larger, 47mm Galaxy Watch 6 Classic I'm using takes the crown for the biggest screen in a Samsung wearable, breaking the Watch 5 Pro's 1.4" record. I generally like smaller watches, but the Watch 6 Classic's size hasn't bothered me at all; I think the way the lugs taper to meet the watch's 20mm band sort of disguises its footprint a little. It's not super conspicuous on my average-sized wrists, but it does look pretty large on my partner's smaller arms (as seen in photos here). All that to say, if you're a big-watch person, the 47mm Watch 6 Classic won't feel too big for you. You might want to go with the 43mm if you've got slender wrists, though.
The Watch 6 series, thankfully, still takes standard watch bands, and Samsung's first-party bands get a minor update this year. There's a button on the underside of each half of the band that retracts its pins, making it slightly easier to swap it out for something else.
Display
Both the 43mm and 47mm Galaxy Watch 6 Classic offer 480x480 60Hz AMOLED displays; the smaller watch's is 1.3" across, and the larger's is 1.5". Those screens are each a little larger than the Watch 4 Classic's were, both because the Watch 6 Classic's case is slightly wider and because Samsung managed to shrink the bezels around the displays.
It's a great screen: colors are vibrant, viewing angles are excellent (even if you'll typically only see it from one angle), and a 60Hz refresh rate should be standard on Wear OS watches by now — looking at you, Pixel Watch. It also gets extremely bright, topping out at 2,000 nits. That's a big jump from the Watch 5 series's 1,000-nit max, and it means the Watch 6 Classic is easy to read outdoors, even in bright, direct sunlight.
Samsung says it's using sapphire crystal over the Watch 6 Classic's display rather than more conventional hardened glass. That should mean it's more resistant to scratching than the Watch 4 Classic was (my two-year-old Watch 4 Classic's screen still isn't scratched up, but an improvement's an improvement).
Software and performance
The Galaxy Watch 6 and Watch 6 Classic are technically the first watches to hit the market with Wear OS 4, the very latest version of Google's wearable software. They're also running Samsung's new One UI 5 Watch over the top, giving the watches' UI a distinctly Samsung feel, inspired by the company's Tizen-powered smartwatches from years ago. Elements like the app drawer and quick settings look different than they do on more "stock" Wear OS devices from the likes of Google, Mobvoi, and Fossil. Things are organized slightly differently, too. It won't take long to adjust coming from any other modern wearable, though.
On the Watch 6 series, Wear OS 4 doesn't change a whole lot compared to Wear OS 3.5, the previous major release. The upcoming Gmail and Google Calendar apps aren't available yet, and the rumored dynamic theming support isn't here, either. But WhatsApp's new wearable app is available, and One UI 5 Watch brings the ability to transfer your watch between phones without resetting it — a feature anyone who swaps phones more often than watches will appreciate.
You'll need the Galaxy Wearable mobile app to get your watch set up; it's preinstalled on Samsung phones and available on the Play Store for any other Android device. Once the watch is set up, you can use Galaxy Wearable to change your watch face, edit which app "tiles" appear to the right of the watch's home screen, and configure various settings, but you won't actually have to use it very often. Most of what you can do with Galaxy Wearable, you can also do on the watch itself.
The Watch 6 and 6 Classic debut Samsung's new Exynos W930 chipset, taking over for the W920 that powered both the Watch 4 and Watch 5 series. The Watch 6 Classic also comes with two gigs of RAM, an upgrade from the 1.5GB in the two prior generations. Performance is very smooth: apps open in a flash, and flipping between app tiles and menu screens is quick and fluid.
Performance was also great in last year's Watch 5 devices, though, and the Watch 4 series the year before. The Watch 6 Classic is definitely one of the snappiest wearables I've ever used, but if you asked me to tell you where exactly the experience is meaningfully quicker, where the Watch 6 series's increased horsepower actually saves time versus what was possible on even the Watch 4, I don't think I could tell you. That's not necessarily a strike against the Watch 6 Classic — performance here is very strong — but if you're upgrading from one of Samsung's other recent watches, don't expect huge leaps.
Health and fitness
You can track all the usual health metrics with the Watch 6 Classic: it keeps tabs on your steps, activity, heart rate, sleep patterns, blood oxygen (SpO2), and skin temperature. Skin temperature sensing is also present in the Galaxy Watch 5 series, but this is Samsung's first Classic wearable with the required hardware.
Exercise tracking is fully featured. When you're tracking a workout, the Watch 6 Classic continuously monitors your heart rate, and, new for One UI 5 Watch, activity is assigned personalized Heart Rate Zones, 1 (easy) through 5 (hard). The watch shows what Zone you're in from moment to moment, and once you've completed your workout, you get a graph that plots your effort over time.
The watch also gives surprisingly detailed feedback about running form, grading you on several areas to let you know what you could do better. Wearing the Watch 6 Classic on a few runs, it picked up that my gait is symmetrical, but I'm a little stiff. That last part is definitely true — I've had issues with ankle mobility for a while now, and I'm impressed Samsung's software could tell. The Samsung Health phone app even pointed me to exercises to do to improve flexibility in my lower joints.
The Galaxy Watch 6 Classic gives surprisingly detailed feedback about running form.
Some of the fitness information the Watch 6 Classic provides seems too specific to possibly be accurate, though. For example, after a workout, Samsung Health will give you an estimate of how much water you lost through sweat and how much you'd need to drink to rehydrate. That's useful on paper, but it's a little hard to take a watch's advice to drink 489 milliliters of water to replace 150% of what I lost on a jog seriously.
The Galaxy Watch 6 Classic tracks sleep in much the same way as other health trackers: wear it to bed, and in the morning, you'll get a graph in varying shades of blue that plots which stage of sleep you were in at any given time. It'll also grade your sleep on a number of factors like duration and how well you recovered overnight, and after enough nights of tracking, you'll get additional insights, including which type of animal your sleep patterns resemble. Samsung classifies me as a penguin sleeper: my sleep schedule is generally healthy and consistent, but I tend to wake up a lot during the night.
Based on your first week of sleep data, the Watch 6 Classic can create a customized sleep coaching program that includes specific guidance to improve your sleep quality over a period of weeks. I feel like we all know how good sleep works at this point — keep a consistent schedule, get regular exercise, keep your bedroom cool and dark, et cetera — but I could see the coaching feature being helpful for people who don't know where to start. I haven't had enough time with the watch to actually try sleep coaching yet, but we'll be updating this review with more thorough impressions in the near future.
Battery life and charging
Samsung makes the same battery claims for all Galaxy Watch 6 models: 30 hours between charges with the always-on display on, or 40 hours with it off. For the 47mm Watch 6 Classic, that's conservative. In my time with the watch, I've been consistently getting at least two days of battery life with AOD on, and sometimes more: I made it from Sunday morning to Tuesday afternoon on a single charge last week, something like 52 hours between top-ups.
The 43mm version has a smaller battery, so it won't last as long on a charge; based on our experience with the 40mm standard Watch 6, Samsung's 30-to-40-hour estimate will be more accurate there.
The Watch 6 Classic comes with a typical puck-type wireless charger that plugs into USB-C. Charging from empty to full takes a little over an hour. You can also charge the Watch 6 Classic on the back of a compatible Samsung phone using reverse wireless charging, but it doesn't charge on regular Qi charging pads.
Competition
Starting at $400, the Samsung Galaxy Watch 6 Classic is competing in the premium Wear OS space. I think the 6 Classic's biggest competition actually comes from the standard Galaxy Watch 6. The non-Classic version starts at $330, and aside from the rotating bezel for navigating menus, it has every single feature the Watch 6 Classic does: battery life, display, software, and performance are all identical between the two. Unless you really want that clicky bezel or the Classic's more traditional styling, consider the base-model Samsung Galaxy Watch 6.
The Mobvoi TicWatch Pro 5 is another option if you're looking for a big, long-lasting Wear OS watch. For $350, it offers even better battery life than the 47mm Watch 6 Classic — up to four days on a single charge if you take advantage of the watch's secondary low-power display. The TicWatch is on Wear OS 3.5, though, and doesn't currently have access to Google Assistant; the Galaxy Watch 6 Classic has both Assistant and Bixby.
Samsung is also still selling the Galaxy Watch 5 Pro for $450. It doesn't have the 6 Classic's rotating bezel, but it offers similarly great battery life, plus exclusive features for outdoor activity, including GPX mapping. The Watch 5 Pro should also be getting One UI 5 Watch soon, and the update will bring all the Watch 6 series's new software features to the older model, like sleep coaching and Heart Rate Zones for activity tracking.
Should you buy it?
The Samsung Galaxy Watch 6 Classic is an excellent smartwatch, and on balance, represents the best Wear OS experience I've had to date. Performance is fantastic, all the apps I want are available, the battery lasts multiple days (at least on the larger model), and the screen looks great. The rotating bezel is just as useful and satisfying here as it was in the Watch 4 Classic, too.
Year-over-year improvements in the wearable space have really plateaued, though. Looking past the rotating bezel, the Samsung Galaxy Watch 6 Classic is not a major step forward from the Galaxy Watch 5 series — which itself wasn't much better than the Watch 4 series. If you're on a Wear OS 3.5 watch that's still trucking, especially a Galaxy Watch 4 or 5, you don't stand to gain much by upgrading to the Watch 6 Classic.
But that doesn't make the 6 Classic any worse a smartwatch: if you need a new Wear OS watch and you don't mind spending $400 or more on it, the Galaxy Watch 6 Classic should be on your shortlist — probably right under the more affordable standard Galaxy Watch 6.
Source: Samsung
Samsung Galaxy Watch 6 Classic
The Samsung Galaxy Watch 6 Classic is one of the first watches running Wear OS 4 out of the box. With great performance and battery life, plus the clicky rotating bezel that longtime fans missed in the Watch 5 series, there's a lot to like here.