How many Avios do I need to fly to ….?
Links on Head for Points may pay us an affiliate commission. A list of partners is here.
How many British Airways Avios points do you need to fly to a particular city?
It is surprisingly tricky to find out how many Avios are required for a particular route. You need to go to ba.com, track down the 'Avios Spending Calculator' page and then type in your destination and preferred travel class. It is a bit of a drag, even if it is working – which it hasn't been for months.
This table should simplify the process. It lists British Airways destinations alphabetically with pricing to / from London. Prices are one-way.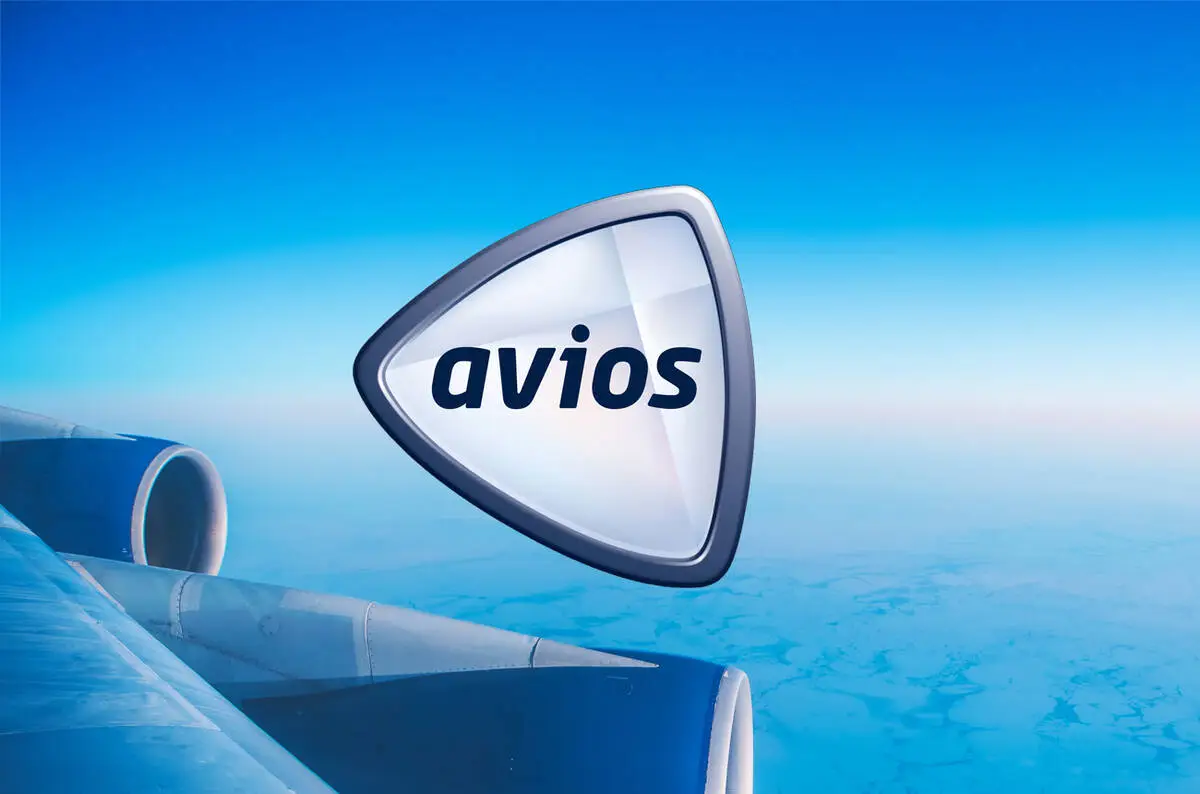 How does the Avios pricing table work?
Prices are shown separately for Off Peak and Peak dates. The 2023 off peak and peak Avios calendar for British Airways flights is in this HfP article.
There are 'fewer Avios, more cash' options too – and they may be better value
British Airways, historically, has added a 'taxes and charges' sum to Avios redemption pricing.
In stages between 2020 and 2022, this was changed. Avios pricing was increased BUT the cash element was reduced. You now pay a fixed figure, as low as 50p each way on short haul flights.
Other pricing options are available, requiring fewer Avios but more cash. You can see these on the final page of the ba.com booking process.
The only exception is if you are using an old British Airways American Express 2-4-1 companion voucher issued before September 2021. If you have one of these vouchers, read this HfP article to learn why you do not see alternative pricing options. This problem will go away naturally as the old style vouchers expire during 2023.
For short haul, you will generally get better value by NOT choosing the 50p option. The best option is usually the one which has fees of £17.50 each way in Economy or £25 each way in Business.
What's the easiest way of knowing which Avios and cash combination is best?
I use 'the 1p system' which I outline here.
Put simply, assume that an Avios point is worth 1p. For each of the 5-6 Avios and cash combinations shown, convert the Avios into cash at 1p per point and see which option is cheapest in total. This will help you decide which option is best for you.
For example, 10,000 Avios + £200 is a poorer choice than 20,000 Avios + £50 if you use my '1p per Avios' valuation. Of course if you only have 10,000 Avios then you'll be choosing that option anyway – you may also want to choose that option to conserve Avios for future trips.
What about First Class redemptions?
Whilst it's possible to redeem Avios for First Class tickets, British Airways treats them slightly differently and the pricing structure is not the same as for other classes.
To keep this chart simple(ish), we have written a separate article on how to redeem Avios points for First Class flights on British Airways which we will publish tomorrow. I will add a link here when it is up.
The British Airways Avios flight redemption pricing chart
Let me say again: there are other pricing options available for each route which require fewer Avios but more cash. Some of these options may even be better value, especially on short haul routes, if you are not using a British Airways American Express 2-4-1 companion voucher.
To find out how many Avios you need to fly in British Airways First Class, read this article.
The 2023 peak and off-peak Avios dates can be found here. You can download a copy of this table as a spreadsheet file here.
(Head for Points is the UK's biggest frequent flyer website with 2.3 million monthly page views. Want to learn more about earning and spending Avios? Click here to read our latest news stories, click here to join our email list and click here to read our 'Avios Redemption University' series.
Read this article to learn how you can get 20,000 FREE Avios by signing up for the American Express Preferred Rewards Gold credit card.)
One-way Avios prices
Economy
Economy
Premium
Economy
Premium
Economy
Business
Business
Off-peak
Peak
Off-peak
Peak
Off-peak
Peak
Aberdeen
9,250 +£0.5
9,750 +£0.5
15,000 +£0.5
16,250 +£0.5
Abuja
22,500 +£40
27,500 +£40
37,500 +£65
47,500 +£65
70,000 +£90
80,000 +£90
Accra
25,000 +£50
30,000 +£50
42,500 +£140
60,000 +£140
80,000 +£175
90,000 +£175
Algiers
11,750 +£0.5
12,750 +£0.5
20,000 +£0.5
22,250 +£0.5
Alicante
11,750 +£0.5
12,750 +£0.5
20,000 +£0.5
22,250 +£0.5
Almeria
11,750 +£0.5
12,750 +£0.5
20,000 +£0.5
22,250 +£0.5
Amman
22,500 +£40
27,500 +£40
37,500 +£65
47,500 +£65
70,000 +£90
80,000 +£90
Amsterdam
9,250 +£0.5
9,750 +£0.5
15,000 +£0.5
16,250 +£0.5
Antigua
30,000 +£75
35,000 +£75
47,500 +£165
67,500 +£165
90,000 +£225
100,000 +£225
Aruba
30,000 +£75
35,000 +£75
47,500 +£165
67,500 +£165
90,000 +£225
100,000 +£225
Athens
13,750 +£0.5
15,250 +£0.5
24,250 +£0.5
27,250 +£0.5
Atlanta
30,000 +£75
35,000 +£75
47,500 +£165
67,500 +£165
90,000 +£225
100,000 +£225
Austin
30,000 +£75
35,000 +£75
47,500 +£165
67,500 +£165
90,000 +£225
100,000 +£225
Bahrain
25,000 +£50
30,000 +£50
42,500 +£140
60,000 +£140
80,000 +£175
90,000 +£175
Baltimore
25,000 +£50
30,000 +£50
42,500 +£140
60,000 +£140
80,000 +£175
90,000 +£175
Barbados
30,000 +£75
35,000 +£75
47,500 +£165
67,500 +£165
90,000 +£225
100,000 +£225
Barcelona
11,750 +£0.5
12,750 +£0.5
20,000 +£0.5
22,250 +£0.5
Bari
11,750 +£0.5
12,750 +£0.5
20,000 +£0.5
22,250 +£0.5
Basel
9,250 +£0.5
9,750 +£0.5
15,000 +£0.5
16,250 +£0.5
Bastia
11,750 +£0.5
12,750 +£0.5
20,000 +£0.5
22,250 +£0.5
Beijing
30,000 +£75
35,000 +£75
47,500 +£165
67,500 +£165
90,000 +£225
100,000 +£225
Belfast
9,250 +£0.5
9,750 +£0.5
15,000 +£0.5
16,250 +£0.5
Bengalaru
30,000 +£75
35,000 +£75
47,500 +£165
67,500 +£165
90,000 +£225
100,000 +£225
Bergerac
9,250 +£0.5
9,750 +£0.5
15,000 +£0.5
16,250 +£0.5
Berlin
9,250 +£0.5
9,750 +£0.5
15,000 +£0.5
16,250 +£0.5
Bermuda
25,000 +£50
30,000 +£50
42,500 +£140
60,000 +£140
80,000 +£175
90,000 +£175
Bilbao
9,250 +£0.5
9,750 +£0.5
15,000 +£0.5
16,250 +£0.5
Billund
9,250 +£0.5
9,750 +£0.5
15,000 +£0.5
16,250 +£0.5
Bologna
11,750 +£0.5
12,750 +£0.5
20,000 +£0.5
22,250 +£0.5
Bordeaux
9,250 +£0.5
9,750 +£0.5
15,000 +£0.5
16,250 +£0.5
Boston
25,000 +£50
30,000 +£50
42,500 +£140
60,000 +£140
80,000 +£175
90,000 +£175
Brindisi
11,750 +£0.5
12,750 +£0.5
20,000 +£0.5
22,250 +£0.5
Brussels
9,250 +£0.5
9,750 +£0.5
15,000 +£0.5
16,250 +£0.5
Bucharest
13,750 +£0.5
15,250 +£0.5
24,250 +£0.5
27,250 +£0.5
Budapest
11,750 +£0.5
12,750 +£0.5
20,000 +£0.5
22,250 +£0.5
Buenos Aires
40,000 +£125
45,000 +£125
55,000 +£215
80,000 +£215
110,000 +£300
120,000 +£300
Cagliari
11,750 +£0.5
12,750 +£0.5
20,000 +£0.5
22,250 +£0.5
Cairo
22,500 +£40
27,500 +£40
37,500 +£65
47,500 +£65
70,000 +£90
80,000 +£90
Cancun
30,000 +£75
35,000 +£75
47,500 +£165
67,500 +£165
90,000 +£225
100,000 +£225
Cape Town
30,000 +£75
35,000 +£75
47,500 +£165
67,500 +£165
90,000 +£225
100,000 +£225
Catania
13,750 +£0.5
15,250 +£0.5
24,250 +£0.5
27,250 +£0.5
Chambery
9,250 +£0.5
9,750 +£0.5
15,000 +£0.5
16,250 +£0.5
Chania
13,750 +£0.5
15,250 +£0.5
24,250 +£0.5
27,250 +£0.5
Charleston
30,000 +£75
35,000 +£75
47,500 +£165
67,500 +£165
90,000 +£225
100,000 +£225
Chennai
30,000 +£75
35,000 +£75
47,500 +£165
67,500 +£165
90,000 +£225
100,000 +£225
Chicago
25,000 +£50
30,000 +£50
42,500 +£140
60,000 +£140
80,000 +£175
90,000 +£175
Cincinnati
25,000 +£50
30,000 +£50
42,500 +£140
60,000 +£140
80,000 +£175
90,000 +£175
Cologne
9,250 +£0.5
9,750 +£0.5
15,000 +£0.5
16,250 +£0.5
Copenhagen
9,250 +£0.5
9,750 +£0.5
15,000 +£0.5
16,250 +£0.5
Corfu
13,750 +£0.5
15,250 +£0.5
24,250 +£0.5
27,250 +£0.5
Dalaman
13,750 +£0.5
15,250 +£0.5
24,250 +£0.5
27,250 +£0.5
Dallas
30,000 +£75
35,000 +£75
47,500 +£165
67,500 +£165
90,000 +£225
100,000 +£225
Delhi
30,000 +£75
35,000 +£75
47,500 +£165
67,500 +£165
90,000 +£225
100,000 +£225
Denver
30,000 +£75
35,000 +£75
47,500 +£165
67,500 +£165
90,000 +£225
100,000 +£225
Doha
25,000 +£50
30,000 +£50
42,500 +£140
60,000 +£140
80,000 +£175
90,000 +£175
Dubai
25,000 +£50
30,000 +£50
42,500 +£140
60,000 +£140
80,000 +£175
90,000 +£175
Dublin
9,250 +£0.5
9,750 +£0.5
15,000 +£0.5
16,250 +£0.5
Dubrovnik
11,750 +£0.5
12,750 +£0.5
20,000 +£0.5
22,250 +£0.5
Durban
30,000 +£75
35,000 +£75
47,500 +£165
67,500 +£165
90,000 +£225
100,000 +£225
Düsseldorf
9,250 +£0.5
9,750 +£0.5
15,000 +£0.5
16,250 +£0.5
Edinburgh
9,250 +£0.5
9,750 +£0.5
15,000 +£0.5
16,250 +£0.5
Faro
11,750 +£0.5
12,750 +£0.5
20,000 +£0.5
22,250 +£0.5
Figari
11,750 +£0.5
12,750 +£0.5
20,000 +£0.5
22,250 +£0.5
Florence
11,750 +£0.5
12,750 +£0.5
20,000 +£0.5
22,250 +£0.5
Frankfurt
9,250 +£0.5
9,750 +£0.5
15,000 +£0.5
16,250 +£0.5
Funchal
13,750 +£0.5
15,250 +£0.5
24,250 +£0.5
27,250 +£0.5
Geneva
9,250 +0.5
9,750 +£0.5
15,000 +£0.5
16,250 +£0.5
Genoa
9,250 +£0.5
9,750 +£0.5
15,000 +£0.5
16,250 +£0.5
Gibraltar
11,750 +£0.5
12,750 +£0.5
20,000 +£0.5
22,250 +£0.5
Glasgow
9,250 +£0.5
9,750 +£0.5
15,000 +£0.5
16,250 +£0.5
Gothenburg
9,250 +£0.5
9,750 +£0.5
15,000 +£0.5
16,250 +£0.5
Gran Canaria
13,750 +£0.5
15,250 +£0.5
24,250 +£0.5
27,250 +£0.5
Granada
11,750 +£0.5
12,750 +£0.5
20,000 +£0.5
22,250 +£0.5
Grand Cayman
30,000 +£75
35,000 +£75
47,500 +£165
67,500 +£165
90,000 +£225
100,000 +£225
Grenada
30,000 +£75
35,000 +£75
47,500 +£165
67,500 +£165
90,000 +£225
100,000 +£225
Grenoble
9,250 +£0.5
9,750 +£0.5
15,000 +£0.5
16,250 +£0.5
Hamburg
9,250 +£0.5
9,750 +£0.5
15,000 +£0.5
16,250 +£0.5
Hannover
9,250 +£0.5
9,750 +£0.5
15,000 +£0.5
16,250 +£0.5
Helsinki
11,750 +£0.5
12,750 +£0.5
20,000 +£0.5
22,250 +£0.5
Heraklion
13,750 +£0.5
15,250 +£0.5
24,250 +£0.5
27,250 +£0.5
Hong Kong
35,000 +£100
40,000 +£100
50,000 +£190
77,500 +£190
100,000 +£275
110,000 +£275
Houston
30,000 +£75
35,000 +£75
47,500 +£165
67,500 +£165
90,000 +£225
100,000 +£225
Hyderabad
30,000 +£75
35,000 +£75
47,500 +£165
67,500 +£165
90,000 +£225
100,000 +£225
Ibiza
11,750 +£0.5
12,750 +£0.5
20,000 +£0.5
22,250 +£0.5
Innsbruck
9,250 +£0.5
9,750 +£0.5
15,000 +£0.5
16,250 +£0.5
Inverness
9,250 +£0.5
9,750 +£0.5
15,000 +£0.5
16,250 +£0.5
Islamabad
25,000 +£50
30,000 +£50
42,500 +£140
60,000 +£140
80,000 +£175
90,000 +£175
Istanbul
13,750 +£0.5
15,250 +£0.5
24,250 +£0.5
27,250 +£0.5
Jersey
9,250 +£0.5
9,750 +£0.5
15,000 +£0.5
16,250 +£0.5
Johannesburg
30,000 +£75
35,000 +£75
47,500 +£165
67,500 +£165
90,000 +£225
100,000 +£225
Kalamata
13,750 +£0.5
15,250 +£0.5
24,250 +£0.5
27,250 +£0.5
Kefalonia
13,750 +£0.5
15,250 +£0.5
24,250 +£0.5
27,250 +£0.5
Kingston
30,000 +£75
35,000 +£75
47,500 +£165
67,500 +£165
90,000 +£225
100,000 +£225
Kos
13,750 +£0.5
15,250 +£0.5
24,250 +£0.5
27,250 +£0.5
Krakow
11,750 +£0.5
12,750 +£0.5
20,000 +£0.5
22,250 +£0.5
Kuwait
22,500 +£40
27,500 +£40
37,500 +£65
47,500 +£65
70,000 +£90
80,000 +£90
Lagos
25,000 +£50
30,000 +£50
42,500 +£140
60,000 +£140
80,000 +£175
90,000 +£175
Lanzarote
13,750 +£0.5
15,250 +£0.5
24,250 +£0.5
27,250 +£0.5
Larnaca
13,750 +£0.5
15,250 +£0.5
24,250 +£0.5
27,250 +£0.5
Las Vegas
30,000 +£75
35,000 +£75
47,500 +£165
67,500 +£165
90,000 +£225
100,000 +£225
Leeds Bradford
9,250 +£0.5
9,750 +£0.5
15,000 +£0.5
16,250 +£0.5
Limoges
9,250 +£0.5
9,750 +£0.5
15,000 +£0.5
16,250 +£0.5
Lisbon
11,750 +£0.5
12,750 +£0.5
20,000 +£0.5
22,250 +£0.5
Los Angeles
30,000 +£75
35,000 +£75
47,500 +£165
67,500 +£165
90,000 +£225
100,000 +£225
Luxembourg
9,250 +£0.5
9,750 +£0.5
15,000 +£0.5
16,250 +£0.5
Lyon
9,250 +£0.5
9,750 +£0.5
15,000 +£0.5
16,250 +£0.5
Madrid
11,750 +£0.5
12,750 +£0.5
20,000 +£0.5
22,250 +£0.5
Malaga
11,750 +£0.5
12,750 +£0.5
20,000 +£0.5
22,250 +£0.5
Male
30,000 +£75
35,000 +£75
47,500 +£165
67,500 +£165
90,000 +£225
100,000 +£225
Malta
13,750 +£0.5
15,250 +£0.5
24,250 +£0.5
27,250 +£0.5
Manchester
9,250 +£0.5
9,750 +£0.5
15,000 +£0.5
16,250 +£0.5
Marrakech
13,750 +£0.5
15,250 +£0.5
24,250 +£0.5
27,250 +£0.5
Marseille
9,250 +£0.5
9,750 +£0.5
15,000 +£0.5
16,250 +£0.5
Mauritius
35,000 +£100
40,000 +£100
50,000 +£190
77,500 +£190
100,000 +£275
110,000 +£275
Menorca
11,750 +£0.5
12,750 +£0.5
20,000 +£0.5
22,250 +£0.5
Mexico City
30,000 +£75
35,000 +£75
47,500 +£165
67,500 +£165
90,000 +£225
100,000 +£225
Miami
30,000 +£75
35,000 +£75
47,500 +£165
67,500 +£165
90,000 +£225
100,000 +£225
Milan
9,250 +£0.5
9,750 +£0.5
15,000 +£0.5
16,250 +£0.5
Montpellier
9,250 +£0.5
9,750 +£0.5
15,000 +£0.5
16,250 +£0.5
Montreal
25,000 +£50
30,000 +£50
42,500 +£140
60,000 +£140
80,000 +£175
90,000 +£175
Mumbai
30,000 +£75
35,000 +£75
47,500 +£165
67,500 +£165
90,000 +£225
100,000 +£225
Munich
9,250 +£0.5
9,750 +£0.5
15,000 +£0.5
16,250 +£0.5
Mykonos
13,750 +£0.5
15,250 +£0.5
24,250 +£0.5
27,250 +£0.5
Nairobi
30,000 +£75
35,000 +£75
47,500 +£165
67,500 +£165
90,000 +£225
100,000 +£225
Nantes
9,250 +£0.5
9,750 +£0.5
15,000 +£0.5
16,250 +£0.5
Naples
11,750 +£0.5
12,750 +£0.5
20,000 +£0.5
22,250 +£0.5
Nashville
30,000 +£75
35,000 +£75
47,500 +£165
67,500 +£165
90,000 +£225
100,000 +£225
Nassau
30,000 +£75
35,000 +£75
47,500 +£165
67,500 +£165
90,000 +£225
100,000 +£225
New Orleans
30,000 +£75
35,000 +£75
47,500 +£165
67,500 +£165
90,000 +£225
100,000 +£225
New York
25,000 +£50
30,000 +£50
42,500 +£140
60,000 +£140
80,000 +£175
90,000 +£175
Newcastle
9,250 +£0.5
9,750 +£0.5
15,000 +£0.5
16,250 +£0.5
Nice
9,250 +£0.5
9,750 +£0.5
15,000 +£0.5
16,250 +£0.5
Olbia
11,750 +£0.5
12,750 +£0.5
20,000 +£0.5
22,250 +£0.5
Orlando
30,000 +£75
35,000 +£75
47,500 +£165
67,500 +£165
90,000 +£225
100,000 +£225
Oslo
11,750 +£0.5
12,750 +£0.5
20,000 +£0.5
22,250 +£0.5
Palermo
11,750 +£0.5
12,750 +£0.5
20,000 +£0.5
22,250 +£0.5
Palma
11,750 +£0.5
12,750 +£0.5
20,000 +£0.5
22,250 +£0.5
Paphos
13,750 +£0.5
15,250 +£0.5
24,250 +£0.5
27,250 +£0.5
Paris
9,250 +£0.5
9,750 +£0.5
15,000 +£0.5
16,250 +£0.5
Philadelphia
25,000 +£50
30,000 +£50
42,500 +£140
60,000 +£140
80,000 +£175
90,000 +£175
Phoenix
30,000 +£75
35,000 +£75
47,500 +£165
67,500 +£165
90,000 +£225
100,000 +£225
Pisa
11,750 +£0.5
12,750 +£0.5
20,000 +£0.5
22,250 +£0.5
Pittsburgh
25,000 +£50
30,000 +£50
42,500 +£140
60,000 +£140
80,000 +£175
90,000 +£175
Portland (Oregon)
30,000 +£75
35,000 +£75
47,500 +£165
67,500 +£165
90,000 +£225
100,000 +£225
Port of Spain
30,000 +£75
35,000 +£75
47,500 +£165
67,500 +£165
90,000 +£225
100,000 +£225
Porto
11,750 +£0.5
12,750 +£0.5
20,000 +£0.5
22,250 +£0.5
Prague
9,250 +£0.5
9,750 +£0.5
15,000 +£0.5
16,250 +£0.5
Pula
11,750 +£0.5
12,750 +£0.5
20,000 +£0.5
22,250 +£0.5
Punta Cana
30,000 +£75
35,000 +£75
47,500 +£165
67,500 +£165
90,000 +£225
100,000 +£225
Quimper
9,250 +£0.5
9,750 +£0.5
15,000 +£0.5
16,250 +£0.5
Reykjavik
13,750 +£0.5
15,250 +£0.5
24,250 +£0.5
27,250 +£0.5
Rhodes
13,750 +£0.5
15,250 +£0.5
24,250 +£0.5
27,250 +£0.5
Rio De Janeiro
35,000 +£100
40,000 +£100
50,000 +£190
77,500 +£190
100,000 +£275
110,000 +£275
Riyadh
25,000 +£50
30,000 +£50
42,500 +£140
60,000 +£140
80,000 +£175
90,000 +£175
Rome
11,750 +£0.5
12,750 +£0.5
20,000 +£0.5
22,250 +£0.5
Rotterdam
9,250 +£0.5
9,750 +£0.5
15,000 +£0.5
16,250 +£0.5
Salzburg
9,250 +£0.5
9,750 +£0.5
15,000 +£0.5
16,250 +£0.5
San Diego
30,000 +£75
35,000 +£75
47,500 +£165
67,500 +£165
90,000 +£225
100,000 +£225
San Francisco
30,000 +£75
35,000 +£75
47,500 +£165
67,500 +£165
90,000 +£225
100,000 +£225
San Jose (CA)
30,000 +£75
35,000 +£75
47,500 +£165
67,500 +£165
90,000 +£225
100,000 +£225
San Jose (C'Rica)
30,000 +£75
35,000 +£75
47,500 +£165
67,500 +£165
90,000 +£225
100,000 +£225
Santiago
40,000 +£125
45,000 +£125
55,000 +£215
80,000 +£215
110,000 +£300
120,000 +£300
Santorini
13,750 +£0.5
15,250 +£0.5
24,250 +£0.5
27,250 +£0.5
Sao Paulo
35,000 +£100
40,000 +£100
50,000 +£190
77,500 +£190
100,000 +£275
110,000 +£275
Seattle
30,000 +£75
35,000 +£75
47,500 +£165
67,500 +£165
90,000 +£225
100,000 +£225
Seoul
35,000 +£100
40,000 +£100
50,000 +£190
77,500 +£190
100,000 +£275
110,000 +£275
Seville
11,750 +£0.5
12,750 +£0.5
20,000 +£0.5
22,250 +£0.5
Shanghai
35,000 +£100
40,000 +£100
50,000 +£190
77,500 +£190
100,000 +£275
110,000 +£275
Skiathos
13,750 +£0.5
15,250 +£0.5
24,250 +£0.5
27,250 +£0.5
Singapore
40,000 +£125
45,000 +£125
55,000 +£215
80,000 +£215
110,000 +£300
120,000 +£300
Sofia
13,750 +£0.5
15,250 +£0.5
24,250 +£0.5
27,250 +£0.5
Split
11,750 +£0.5
12,750 +£0.5
20,000 +£0.5
22,250 +£0.5
St Kitts
30,000 +£75
35,000 +£75
47,500 +£165
67,500 +£165
90,000 +£225
100,000 +£225
St Lucia
30,000 +£75
35,000 +£75
47,500 +£165
67,500 +£165
90,000 +£225
100,000 +£225
St Petersburg
13,750 +£0.5
15,250 +£0.5
24,250 +£0.5
27,250 +£0.5
Stockholm
11,750 +£0.5
12,750 +£0.5
20,000 +£0.5
22,250 +£0.5
Stuttgart
9,250 +£0.5
9,750 +£0.5
15,000 +£0.5
16,250 +£0.5
Sydney
50,000 +£150
55,000 +£150
80,000 +£240
TBC
145,000 +£375
170,000 +£375
Tampa
30,000 +£75
35,000 +£75
47,500 +£165
67,500 +£165
90,000 +£225
100,000 +£225
Tel Aviv
22,500 +£40
27,500 +£40
37,500 +£65
47,500 +£65
70,000 +£90
80,000 +£90
Tenerife
13,750 +£0.5
15,250 +£0.5
24,250 +£0.5
27,250 +£0.5
Thessaloniki
13,750 +£0.5
15,250 +£0.5
24,250 +£0.5
27,250 +£0.5
Tirana
13,750 +£0.5
15,250 +£0.5
24,250 +£0.5
27,250 +£0.5
Tobago
30,000 +£75
35,000 +£75
47,500 +£165
67,500 +£165
90,000 +£225
100,000 +£225
Tokyo
35,000 +£100
40,000 +£100
50,000 +£190
77,500 +£190
100,000 +£275
110,000 +£275
Toronto
25,000 +£50
30,000 +£50
42,500 +£140
60,000 +£140
80,000 +£175
90,000 +£175
Toulouse
9,250 +£0.5
9,750 +£0.5
15,000 +£0.5
16,250 +£0.5
Turin
9,250 +£0.5
9,750 +£0.5
15,000 +£0.5
16,250 +£0.5
Turks and Caicos
30,000 +£75
35,000 +£75
47,500 +£165
67,500 +£165
90,000 +£225
100,000 +£225
Valencia
11,750 +£0.5
12,750 +£0.5
20,000 +£0.5
22,250 +£0.5
Vancouver
30,000 +£75
35,000 +£75
47,500 +£165
67,500 +£165
90,000 +£225
100,000 +£225
Venice
11,750 +£0.5
12,750 +£0.5
20,000 +£0.5
22,250 +£0.5
Verona
11,750 +£0.5
12,750 +£0.5
20,000 +£0.5
22,250 +£0.5
Vienna
11,750 +£0.5
12,750 +£0.5
20,000 +£0.5
22,250 +£0.5
Warsaw
11,750 +£0.5
12,750 +£0.5
20,000 +£0.5
22,250 +£0.5
Washington DC
25,000 +£50
30,000 +£50
42,500 +£140
60,000 +£140
80,000 +£175
90,000 +£175
Zakynthos
13,750 +£0.5
15,250 +£0.5
24,250 +£0.5
27,250 +£0.5
Zagreb
11,750 +£0.5
12,750 +£0.5
20,000 +£0.5
22,250 +£0.5
Zurich
9,250 +£0.5
9,750 +£0.5
15,000 +£0.5
16,250 +£0.5